Shouts from the rooftops ring out across the land. We're getting a puppy! Exciting times to be sure.
The time to call the dog trainer is before the new addition comes home. A good coach will help you be ready and thinking about the right things to focus on from day one.
Many dog trainers offer free consultations to potential students. Why not take advantage of such an offer? You will get a sense of her or his style. You can ask questions. You will most likely learn something too.
Avoid stress that comes from being unaware of what to expect.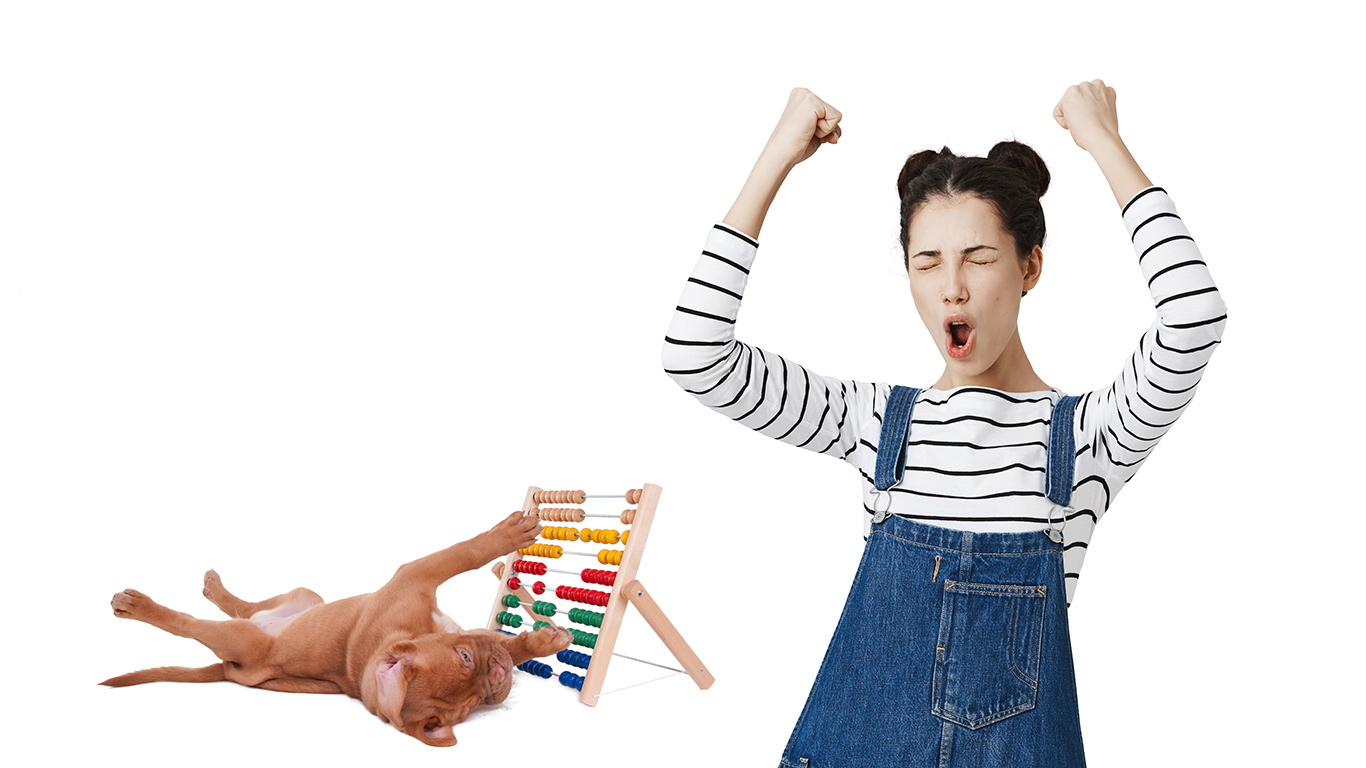 Raising a puppy has its share of joys and challenges. Let's look at some of the benefits of working with a dog trainer from the get go.
4 Reasons
A good trainer will help keep you focused on the fundamentals of training. They will teach you the correct order of things. Taking into account the pup's age, capabilities and attention span. Often new puppy parents want to teach the pup to walk on a leash or stay. These are not 'puppy friendly' behaviors. Start with the base layers and work towards more complex behaviors. This helps ensure success for both puppy and human. Your trainer will help you set goals and reach them.
Working with a dog trainer will add a motivation factor. This motivation factor will help ensure the important early work gets done. There is an immense amount of valuable information to glean from a trusted educator. Participating in a weekly class and doing your homework will keep you and the new pup moving along. They will keep you working at a pace that is realistic and fulfilling. This will help you reach your goals. The first year is the meaty stuff. The foundation that you put in place will help ensure you have a happy, well-adjusted pup for years to come.
Even if you have raised a pup in the past, working with someone the next time around is always a good idea. Certified trainers must take part in continued education. This keeps them fresh and current in the ever-growing body of work surrounding pet dogs. If you are working with one of these folks you will enjoy this knowledge too.
Your trainer is your sounding board, a trusted ally. Raising a puppy can be emotional. You can count on your coach to be there for you when you are feeling overwhelmed. You can also count on them to be cheering for you. They will celebrate your achievements right along with you.
Win Win
There is no down side. Don't wait until your puppy is home and you are feeling the pressure. Do your homework, audit some classes and interview some trainers, book your space. Take advantage of all the wonderful information a good trainer has to share with you. This will enhance life for your pup and for you.