Other Puppies and Friendly Dogs
Learning about body language and how dogs communicate is valuable and fascinating. For more information on this, we highly recommend reading The Other End of the Leash by Patricia B. McConnell, Ph.D. A special thank you to the folks at Doggone Right for allowing us to photograph some of the pictures (seen below) at their training facility in Toronto.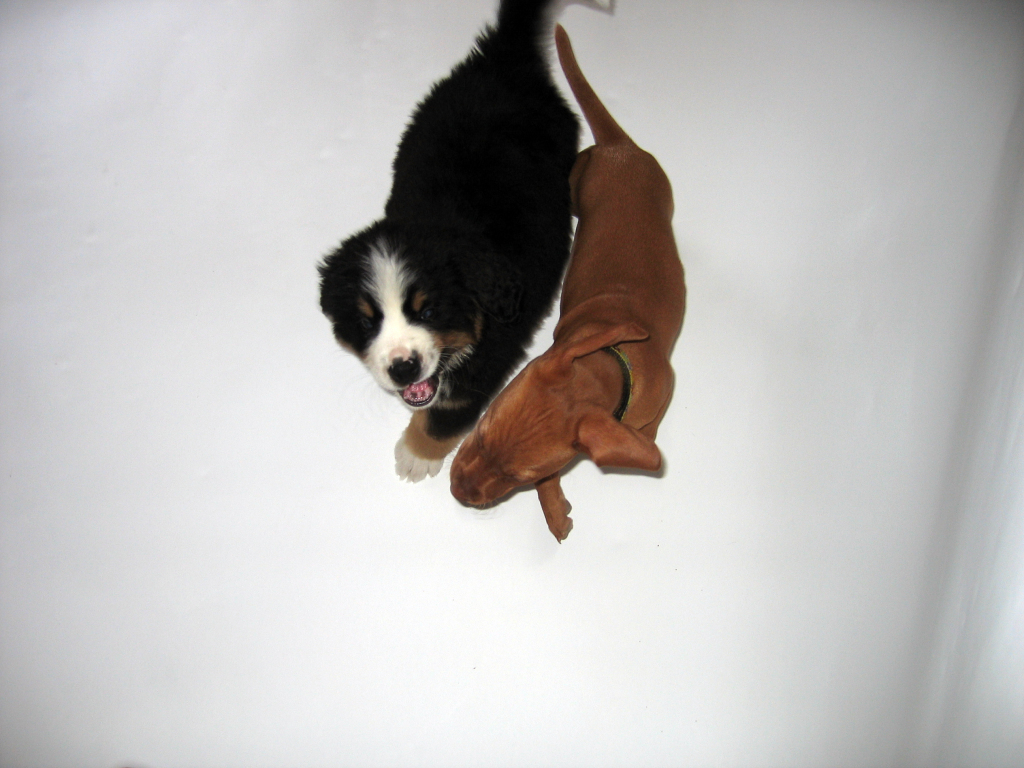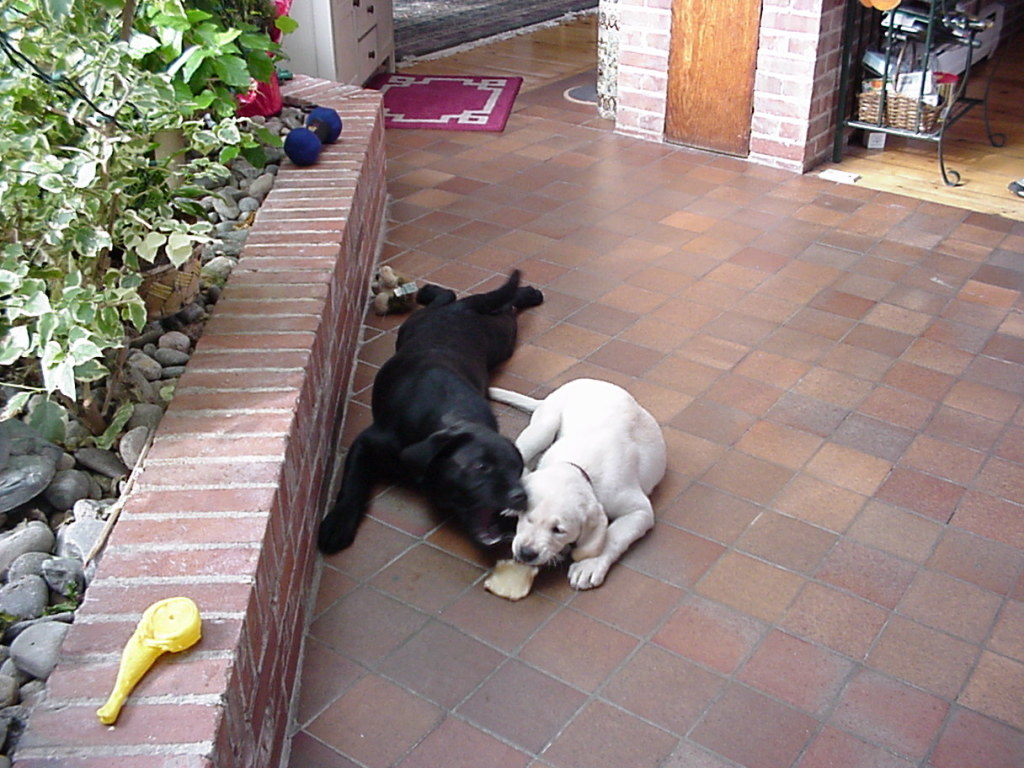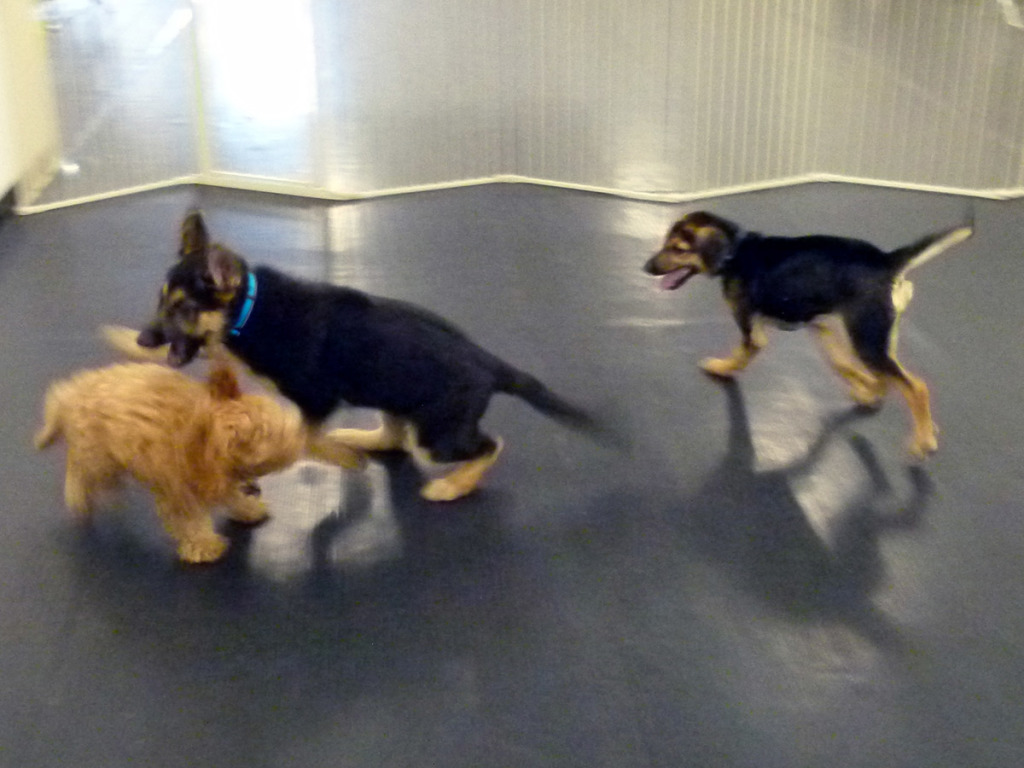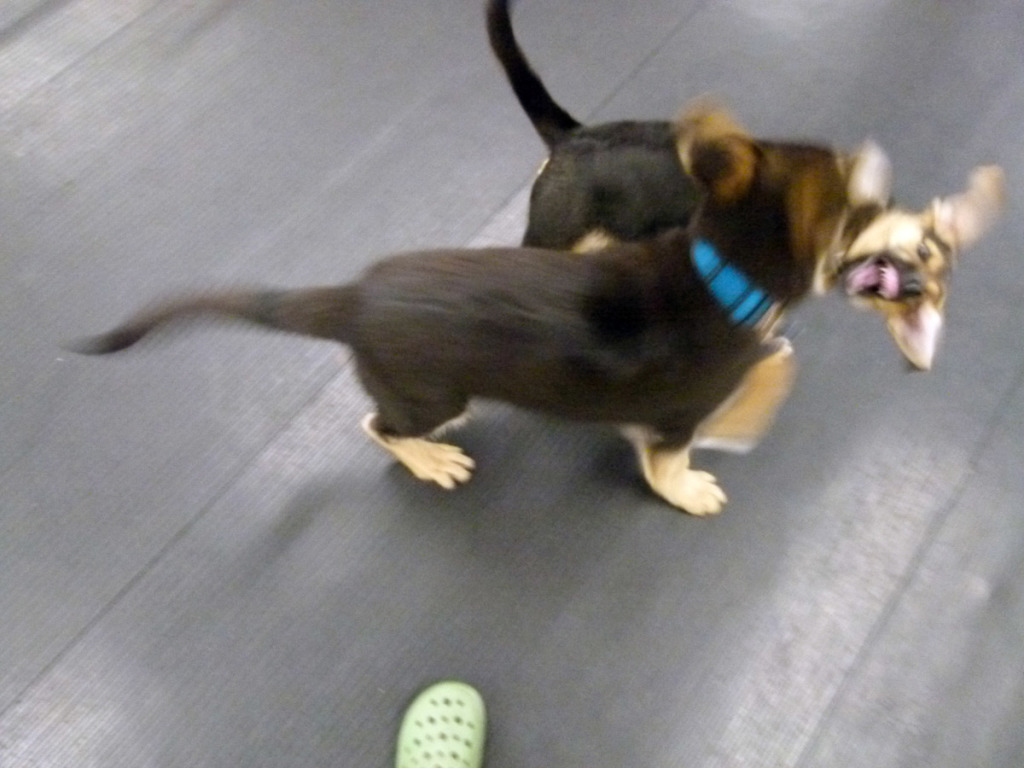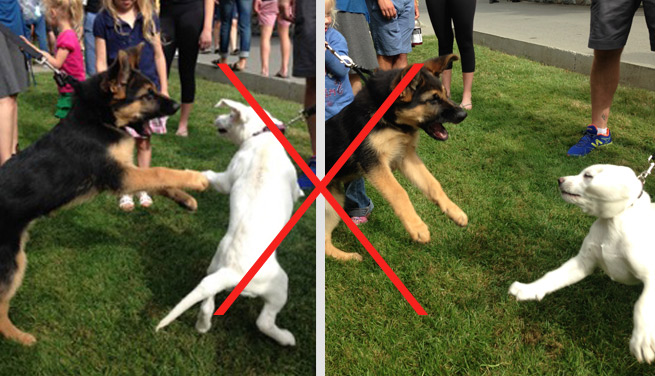 Allowing tension or pulling back on your leash when your puppy meets other dogs sends the wrong message to your puppy. This action could lead to stress which could lead to aggression, and in turn, a dog fight.
The best way to teach healthy dog social skills is to allow your puppy playtime with other dogs in a safe, controlled "off-leash" environment.
The reality is your puppy will meet other dogs while on-leash. Use common sense and keep these dogs safe.
This is one more reason that a well run socialization class is invaluable to the development of your puppy. It is still the best opportunity your puppy will have to socialize in a safe environment with other puppies off-leash.