Other Puppies and Friendly Dogs
Learning about body language and how dogs communicate is valuable and fascinating. For more information on this, we highly recommend reading The Other End of the Leash by Patricia B. McConnell, Ph.D. A special thank you to the folks at Doggone Right for allowing us to photograph some of the pictures (seen below) at their training facility in Toronto.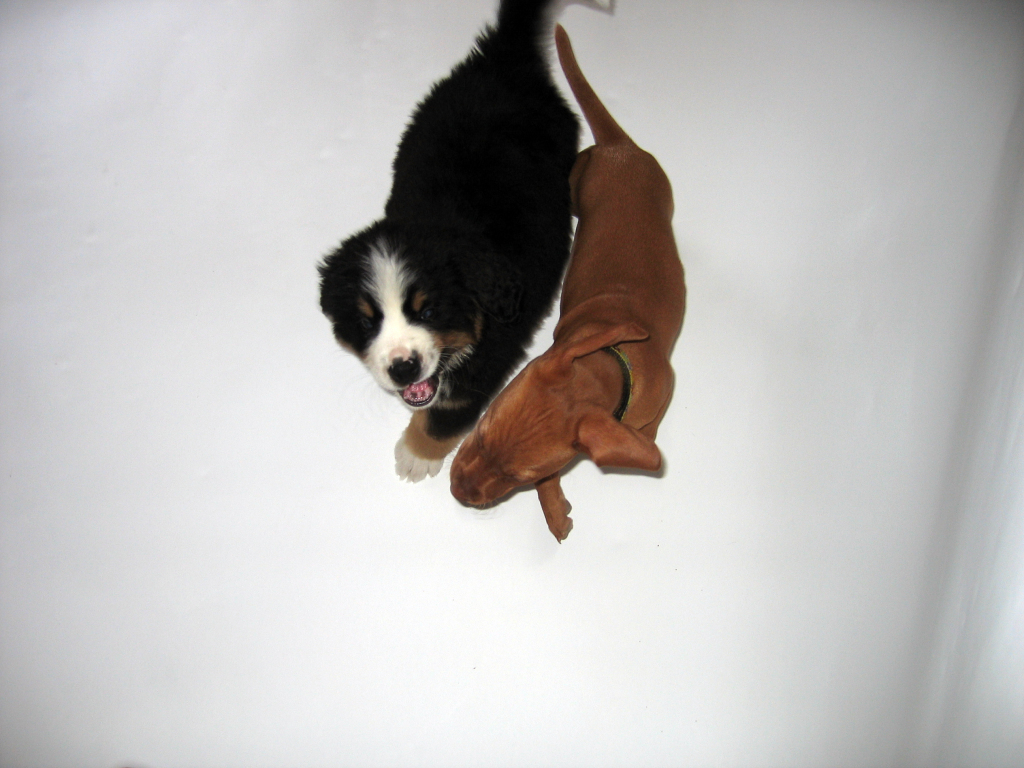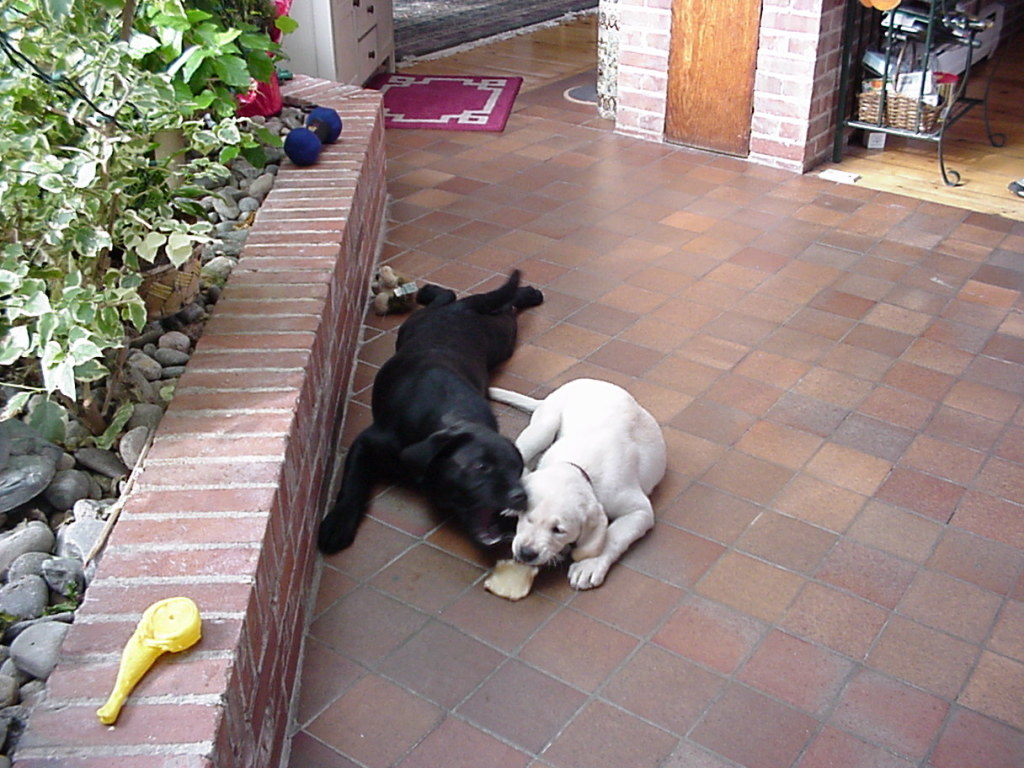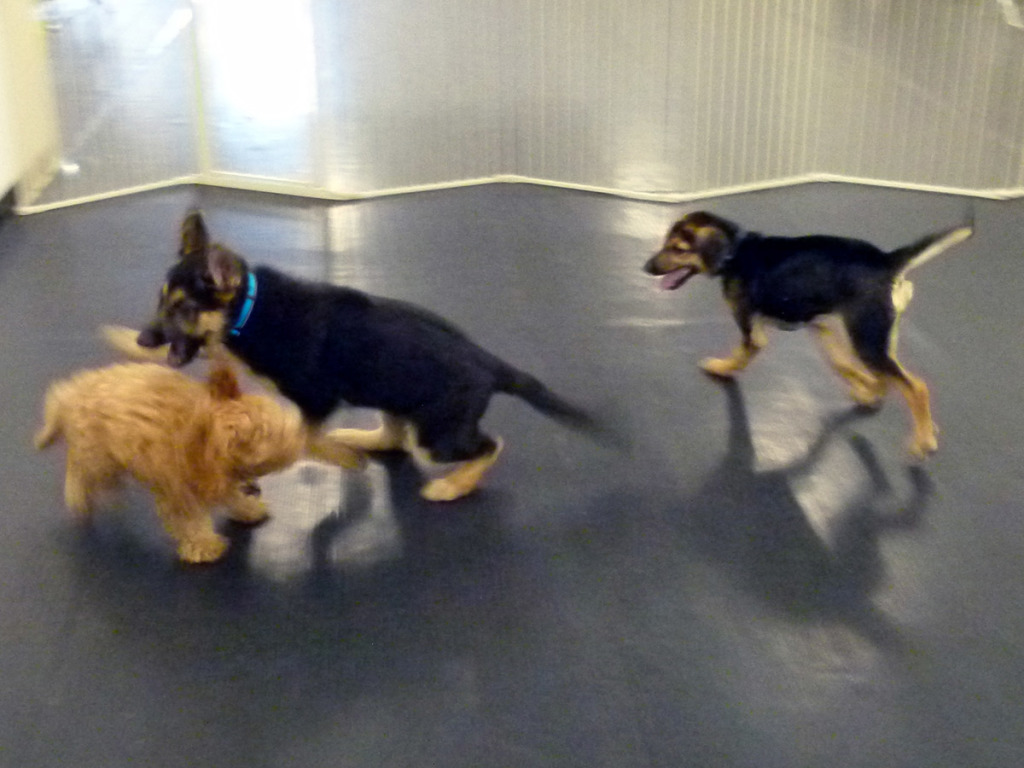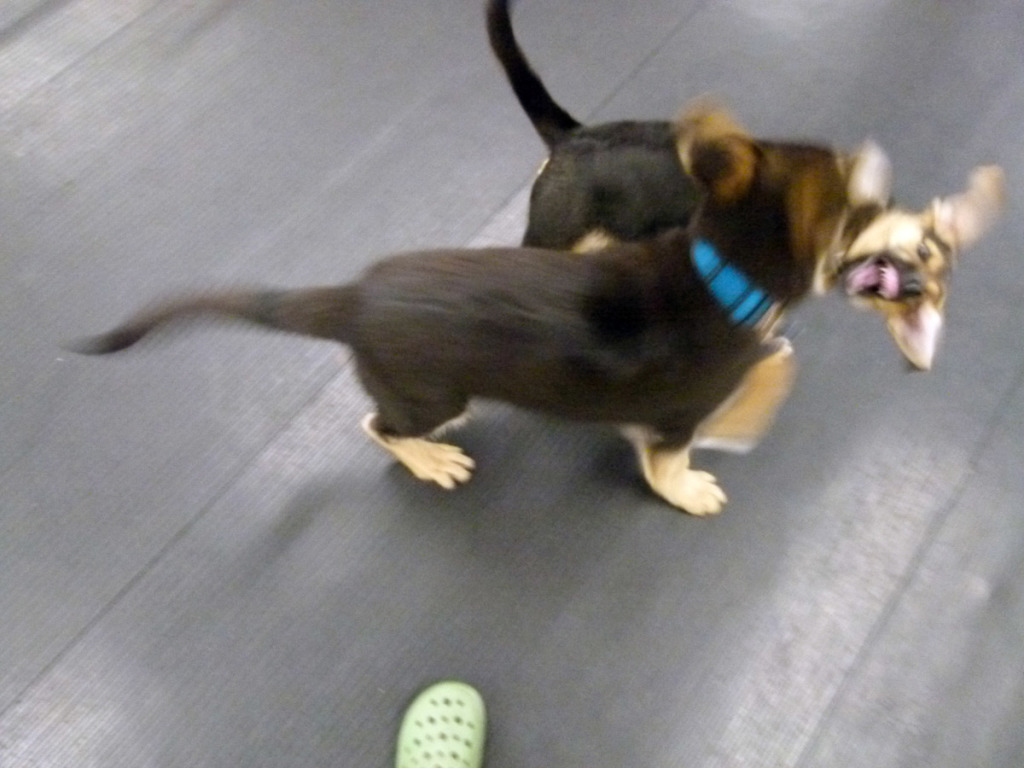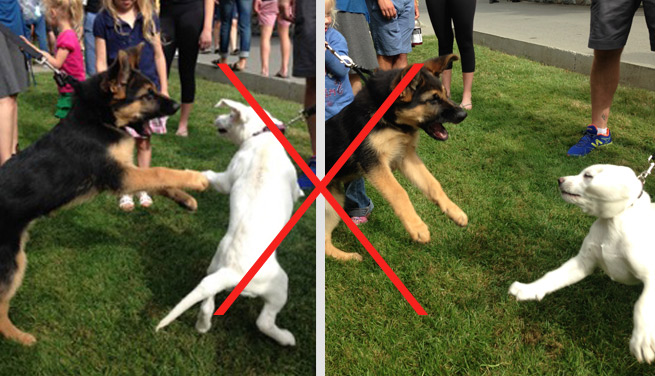 On leash greetings can be tricky and may lead to challenges down the road.
Best to avoid them and opt for a teaching opportunity around from a distance.
Allow your puppy playtime with other dogs in a safe, controlled "off-leash" environment.
The reality is your puppy may meet other dogs while on-leash. Use common sense and keep all dogs safe. A 3 Second Rule is good to apply. A super quick sniff and keep on moving.
Do note that many adult dogs do not tolerate puppies well. Be sure and ask before letting your puppy approach any unknown dogs.
A well run socialization class is the best opportunity your puppy will have to socialize in a safe environment with other puppies off-leash.